Creating Beautiful Outdoor Living Spaces, since 2002
Our proven history of providing high quality work at reasonable prices, has allowed our business to thrive in the San Diego area for almost 17 years running. We strive to develop lasting relationships with our customers by providing unmatched customer service and exceptional craftsmanship with each and every job. We work closely with landscape designers, contractors, and our customers to create beautiful and low maintenance landscapes for all to enjoy.
Serving the Greater San Diego Area
La Jolla, Pacific Beach, Del Mar, Rancho Santa Fe, Encinitas, Point Loma, Solana beach, Scripps Ranch, Poway, Santee, S4 Ranch, Carmel Valley, Mission Hills, Sunset Cliffs, Bay Park and many more……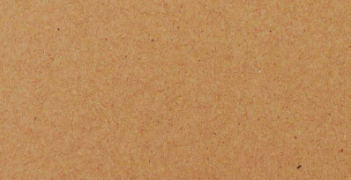 Michael B. Moore
(858) 270-2999 Office
(858) 531-7579 Cell Phone
General Contractor, CA Licence 944341
Landscape Contractor, Serving San Diego
Fencing Contractor
Concrete Retaining Walls
Decorative Walls
Fire Breaks, Soil Reinforced Walls
Wood/Iron Fencing
Composite Fencing
Concrete
Patios
Walkways
Driveways
Concrete, Brick, Flagstone, Slate Tile
Interlocking Pavers
Gardens
Planter Boxes
Garden Planting
Specialized Irrigation
Drip Hose
Planting Schedules
Debris Removal
Quarterly Clean Ups
Acid Washing / Staining
Hauling
Tree Removal
Fire Breaks
Landscape Installation
Lawn Installation
Irrigation Installation
Tree Installation
Outdoor Low Voltage Lighting
Planting
Specialty Items
Fire Pits
BBQ's
Patio Covers
Pizza Ovens
Water Features
Maintenance
We offer weekly, monthly, and quarterly landscape care for all landscapes that we build. This service includes lawn mowing, debris removal, pruning of plants, irrigation maintenance, and many other garden care needs. Unfortunately due to high demand we are currently only offering our maintenance programs to existing customers.
Hear from our Satisfied Customers….
Get Your FREE Quote!
Please, feel free to contact us about your FREE quote, today. Fill out the information below and we will get back to you shortly.